As you probably already know from most the of EOTDs that I've posted up, I like my eyeshadow look to be a little bit neutral/natural. So here's a perfect example with the look I did today...
Eye Products Used
Aromaleigh Primer/Base
Jane's AguaMousse Eyeshadow in Silver Dollar
Aromaleigh mineral shadow in Fox
MAC's eyeshadow in Glamour Check



Fox is such a pretty/sparkly color. These pictures just don't do it justice.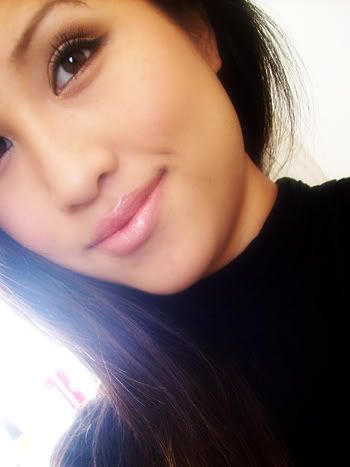 I've been getting questions about some of the products I've been posting up so I'll probably do reviews on them when I get the chance. I'll probably do a video review on all the Rimmel Products that I own and on all the Revlon Lippies that I own. So do come back and check for updates. thanks for reading =]