I just happen to own three of these and thought I'd share some swatches with you guys =)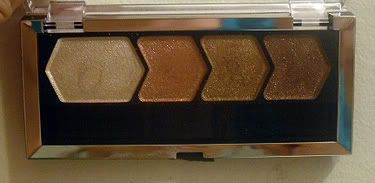 Copper Chic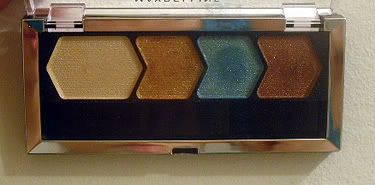 Irresistibly Ivy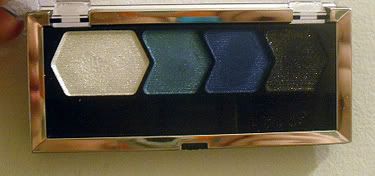 Sapphire Siren

and these are the swatches...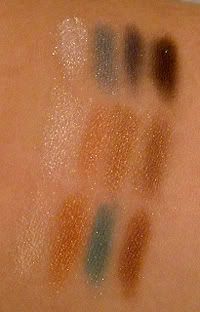 top row: Sapphire Siren
middle row: Copper Chic
bottom row: Irresistibly Ivy

My first impression of these were, "WOW! they're gorgeous!!"..but after using them, they're just "okay". The colors are very shimmery, not an overpowering kind of shimmer but a rather pretty shimmer. I think they are very pretty. BUT...the colors don't apply on the shades they appear to be. When you swatch them on your hands/arms, they're super pigmented but when applying onto the eyelids they kind of loose that bright color appearance and instead show up kinda dull and blah. I find that it's better to apply them with the sponge applicators that they come with because you can very easily brush the colors off if using a brush. The only shades I really like are the highlighting shades. They're perfect for applying near your inner tear ducts and just beneath the brow. Would I repurchase this? probably not.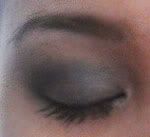 Here's a quick EOTD using the Sapphire Siren Palette. (like I said, not very true to its color)