I've had my eye on this concealer for awhile now. I've read/watched a few reviews on this and everybody seems to like it. I've been needing a new concealer anyways. I was previously using Nyx's concealer in a jar. We have a love-hate relationship but lately I've been hating it more than loving it. So I've moved on to my new camo quad.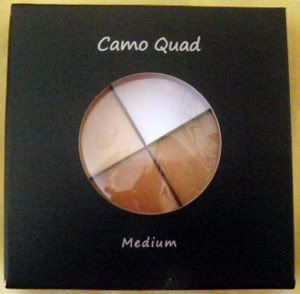 the right color suits me best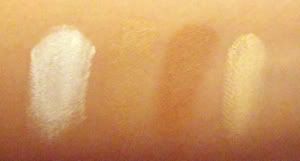 I've been testing it out everyday for about a week now and can honestly say that I'm liking it so far. It's nice and creamy, blends very nicely, and at the end of the day it's not sitting into my crease. Coverage is great too. I'm quite satisfied with it =) The only downfall is that there's three other colors that I'll probably never use. But so far, so good.